David was born in Halifax, Nova Scotia. He was invited by Sir Donald Gosling to entertain the troops on HMS Ark Royal off the coast of Bosnia. He was subsequently asked by Sir Don to perform on Cunard's 'SEA GODDESS' along with Ned Sherrin and Terry Wogan to commemorate the 50th anniversary of the Corfu Incident. He has also performed on P&O's CANBERRA and Cunard's 'SEABOURN SPIRIT'. David does a lot of charity work especially for sick children and senior citizens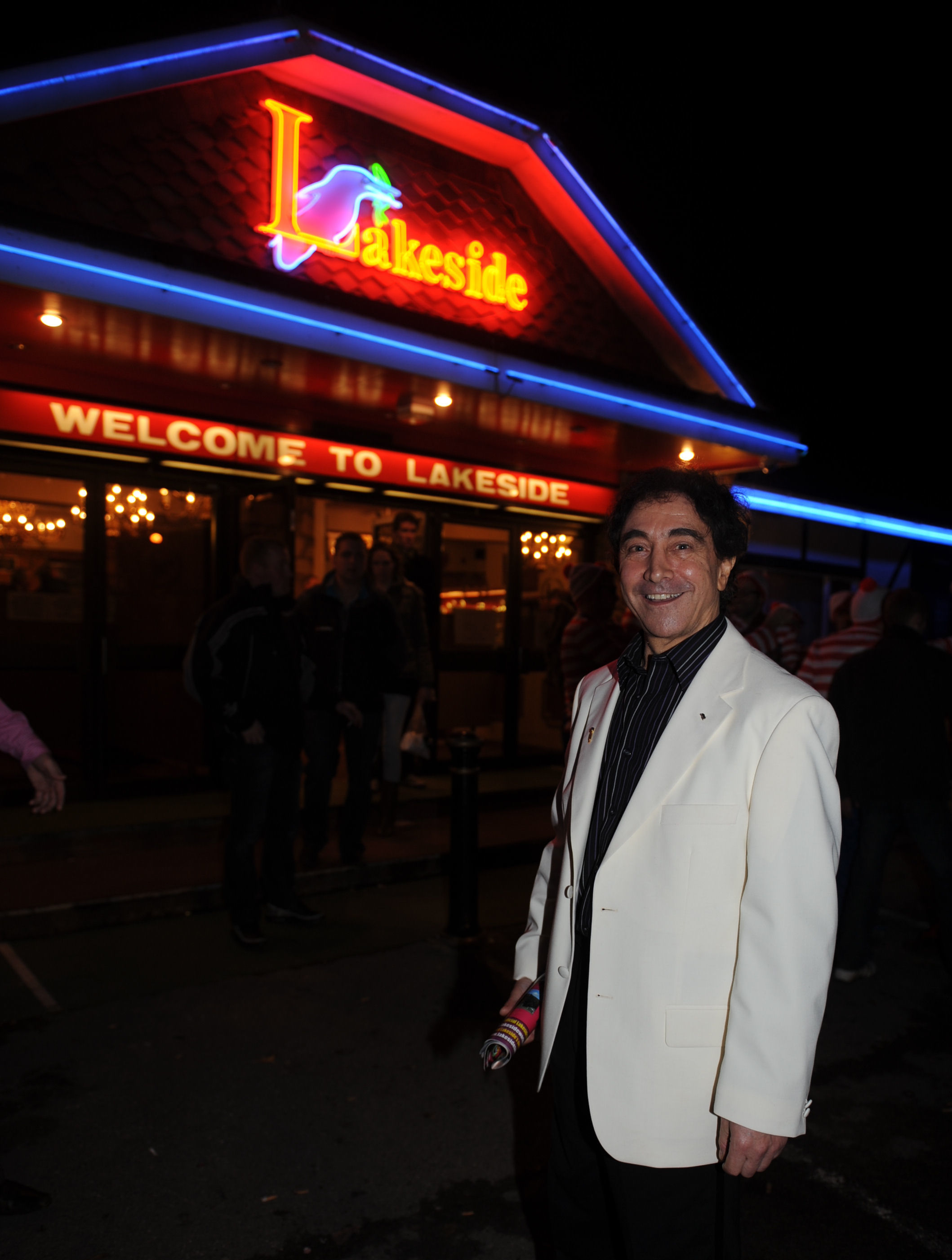 In musicals he has played many leading roles. In concert he played lead roles in excerpts from musical shows, i.e. LES MISERABLE, GUYS AND DOLLS, EVITA, BUDDY, COMPANY, WEST SIDE STORY, COLE PORTER STORY,THE PHANTOM OF THE OPERA and FIDDLER ON THE ROOF.

PRIVATE PARTIES:
GREG DYKE (former Director General, BBC), Birthday party.
When TONY HALL left the BBC to take over the ROYAL OPERA HOUSE, David was the only artist asked to entertain at his leaving party at Mirabelle's Restaurant, Mayfair.
David is a member of the exclusive Grand Order of Water Rats. A showbiz Charity organisation.
David, has appeared on television many times including 'CASUALTY' in which he played the part of singer, Johnny Le Croix. This was specially written for him by top TV and film writer/director, TONY MCHALE.
David has shared the stage with many international artistes and has performed at the MGM GRAND Hotel/Casino, Las Vegas/Reno, SAHARA Hotel/Casino, Las Vegas and the famous POLO Lounge at the BEVERLY HILLS Hotel. He has appeared many times in private functions at London's GROSVENOR HOUSE Hotel, Park Lane, London Hilton, Park Lane, and was extremely honoured to be asked to perform before Royalty on several occasions.
David has also produced, staged and organised many events
It was David who conceived the original idea for a stage musical of Paramount's smash hit 70's TV series HAPPY DAYS. He then acquired the Stage Rights and initiated with Show-biz P.R Jacquie Capri, the development of the Musical in the formative stages. He also managed to get HENRY WINKLER (the Fonz in the TV series) involved in working with him in Los Angeles, on the original script, in the early stages of developing the musical. The show toured the Arenas in Australia after a successful UK tour of which David was Associate Producer.
Click picture above
David performs for many charities, especially for cancer and children He also enjoys entertaining the senior citizens . To him they are all teenagers!
David performs in many styles, as well as his own songs, they include great standards such as:
1) YOU ARE THE SUNSHINE OF MY LIFE
2) ALL THE WAY
3) FOR ONCE IN MY LIFE
4) AUTUMN LEAVES
5) MY CHERIE AMOUR
6) FLY ME TO MOON
7) YOU ARE EVERYTHING
8) IT HAD TO BE YOU
9) SMOKE GETS IN YOUR EYES
10) SWAY
11) LUCK BE A LADY
12) STRANGERS IN THE NIGHT
13) MY GIRL
14) BEATLE MEDLEY
15) I JUST CALLED TO SAY I LOVE YOU
16) WHEN YOU'RE IN LOVE WITH A BEAUTIFUL WOMAN
17) THE WAY YOU LOOK TONIGHT
18) ON THE STREET WHERE YOU LIVE
19) SINGING THE BLUES
20) LOVE IS IN THE AIR
21) O SOLE MIO
22) YOU'LL NEVER WALK ALONE
and MANY MORE
ENQUIRIES - Please click
Thank you.